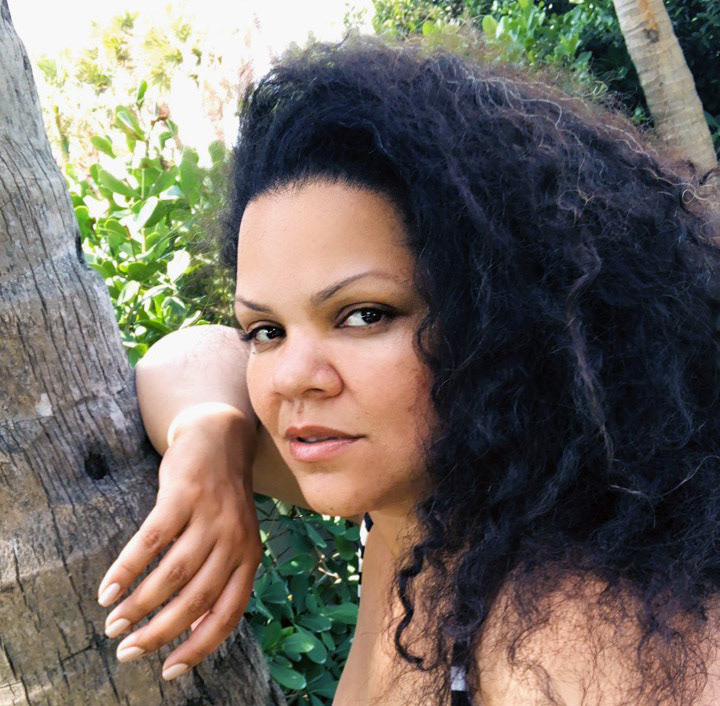 Known for her creative artistry with her company IGOTPINKEYE where she designed custom footwear and apparel for over a decade, Erica Purnell has since returned back to the canvas building out her style in her portraits and unique collectives.  
Erica discovered her love for creating large scale paintings inspired from murals that coincides with her large bold style and personality. Her art is always inspired from emotion and connection with a layer of transparency. She uses large unapologetic strokes and uses color in the same fashion to convey the message. 
Erica created her New Wave Collective in 2018 and released the "BossaNova" series within it. A tribute to old styles and new ones that "wave" over it but never take them out so they live harmoniously together. There are six volumes to be released in the full series. "Androgynous" is the new wave series being worked in 2019 in the the collective that will introduce a larger scale of the wave previously found in the BossaNova Series. Androgynous will embark on the male and female energies that wave inside of everyone and how they trump one another but are essential to each other. 
A native to Brooklyn, NY has allowed Erica to have the balance of edge, style and fearlessness a working artist needs.  Erica is a full-time creative that paints, designs and teaches art to kids and peers alike.