New Wave Collective was created in 2018. It started as a design created as part of a project under Erica's custom clothing venture,
IGOTPINKEYE
in 2014 with clothing brand, Dirty Razkal. The wave pattern was created to represent the artistry trend waves. The design was added on a collage created on a sleeve of a jacket. Erica then decided later to create a collective from the pattern using it to convey a message through its bold design.
The first series in the collective is "BossaNova", a tribute to old styles and new ones that "wave" over it but never take them out so they live harmoniously together. The constant battle of letting go of old things and allowing new to come through and realizing that history consistently repeats itself. It's a constant recycle and never really leaves us or is really new. 

Vol.1 was first shown in a Group Show with Fantasy in Color, "We Dream in Color" 
in September 2018 at Absurd Conclave, Brooklyn NY. 

 Vol.2, Vol.3 was created and shown in a Group Show with Salute Life/Fantasy In Color, "Unplug Miami" for Art Basel 2018 in Miami, Florida.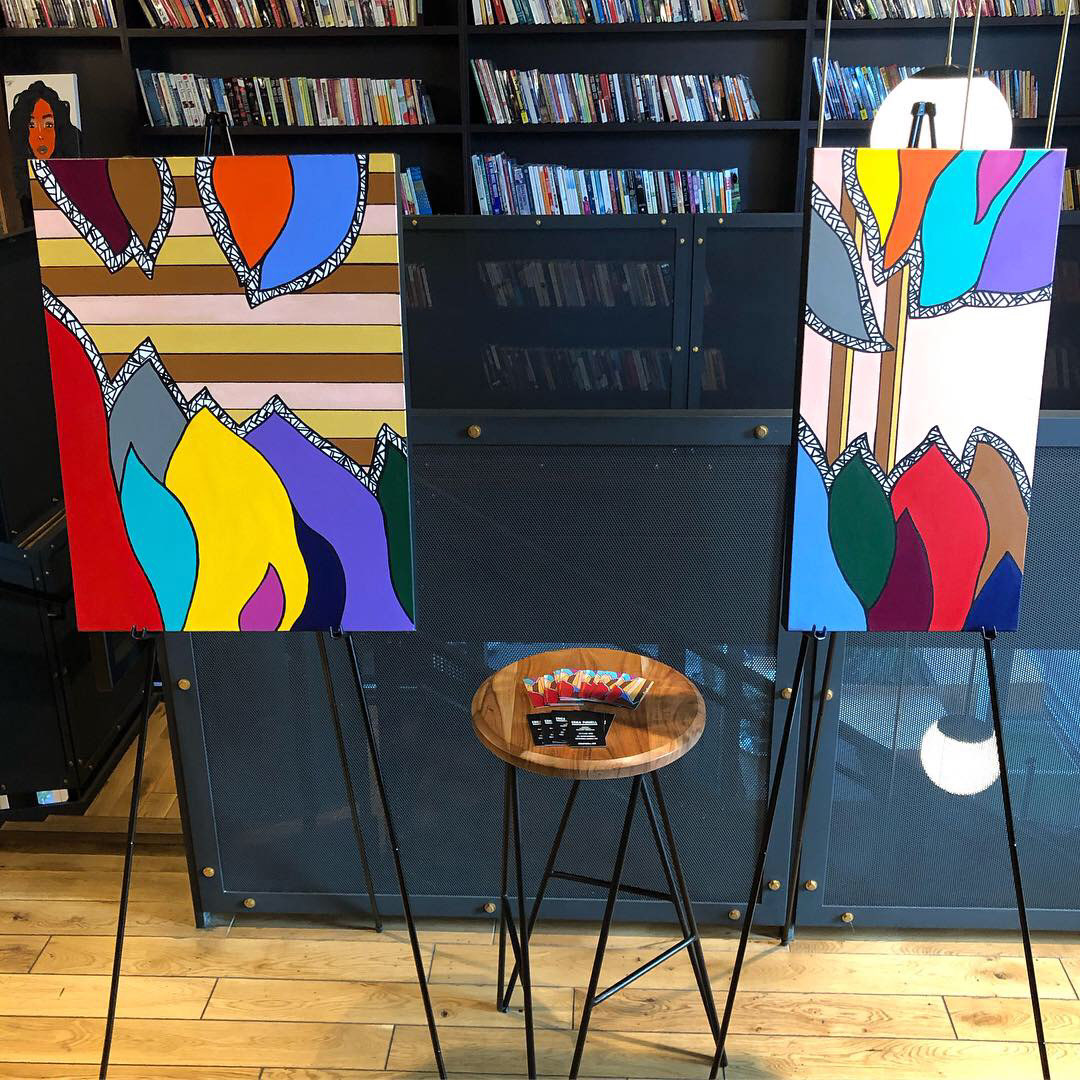 There are three more volumes yet to be released. They are slated to be completed by Summer 2019.  The full series will be six pieces.
"Androgynous" is the second New Wave series being worked in 2019. This series will introduce a larger scale of the wave design previously found in the "BossaNova" Series. "Androgynous" will embark on the male and female energies that wave inside of everyone and how they trump one another at times but are essential to each other.
"Defiant" is the third series in the New Wave Collective. To date it is being conceptualized and no work has been created.